Ecological group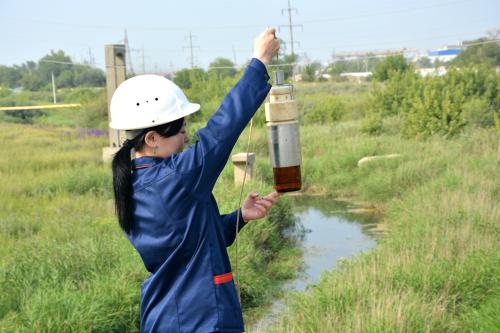 Geoplazma LLP represented by its ecological group deals with environmental design, renders a full range of environmental services to the companies and enterprises.
Owning an analytical laboratory gives an opportunity to assess an environmental condition of the designed facility considering all environment components such as air, water and soil at the commencement of operations.
While developing draft standards we conduct instrumental measurements at the sources of designed facilities within the period of contamination sources inventory.
The company's laboratory has an opportunity to define components of unknown composition of industrial wastes, e.g. industrial cuttings, waste fluids, for preparation of hazardous waste passports.
Forecasting of pollutants dispersion, calculation of mean annual concentrations, noise impact, risks for public health and calculation of greenhouse gases emmission by means of Era software, version 2.0. produced by Logos Plus Company.