News
Tuesday, 13 December, 2022
Geotek Letter of Gratitude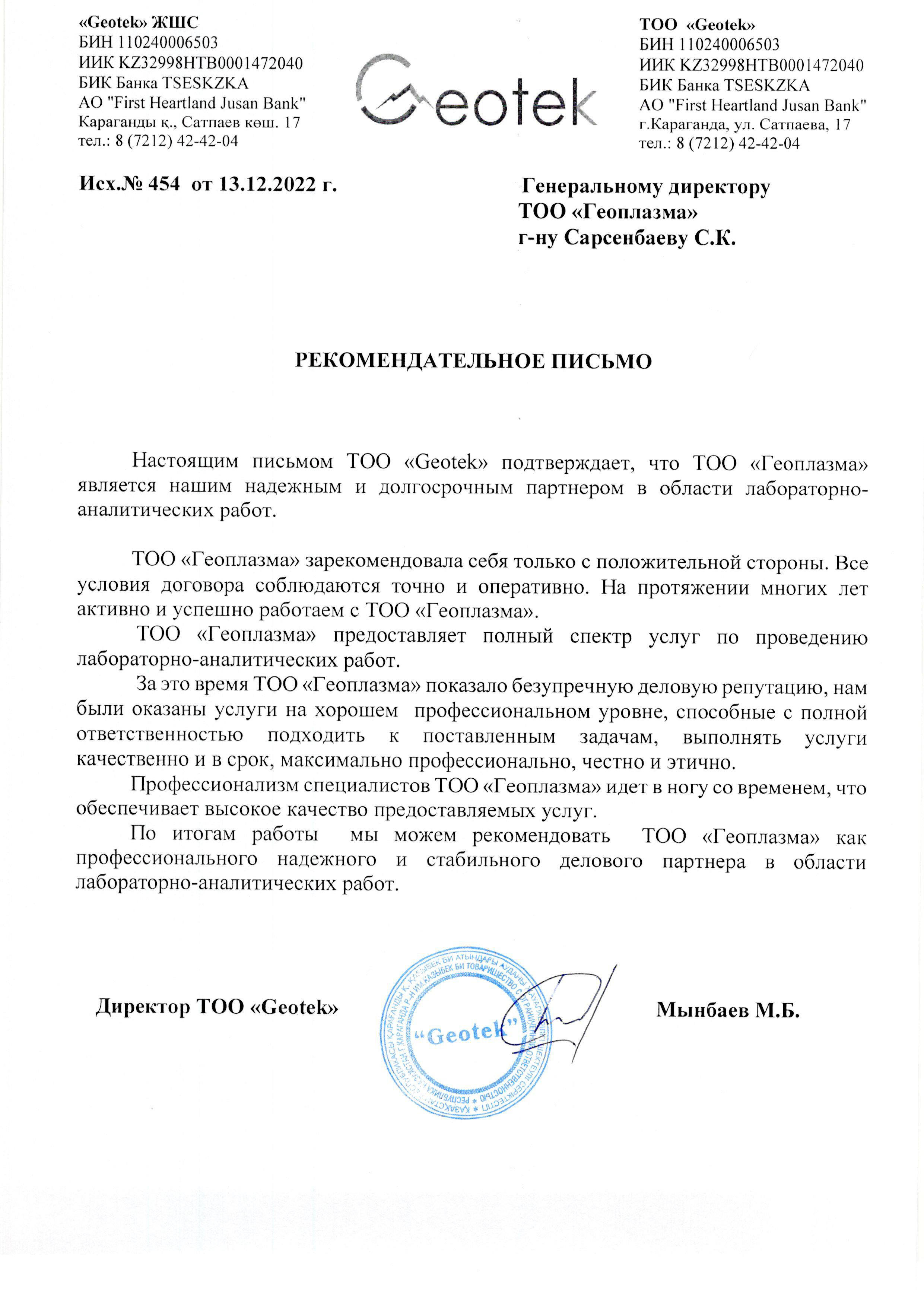 ---
Thursday, 1 December, 2022
Minerals operatimg LTD. Letter of Gratitude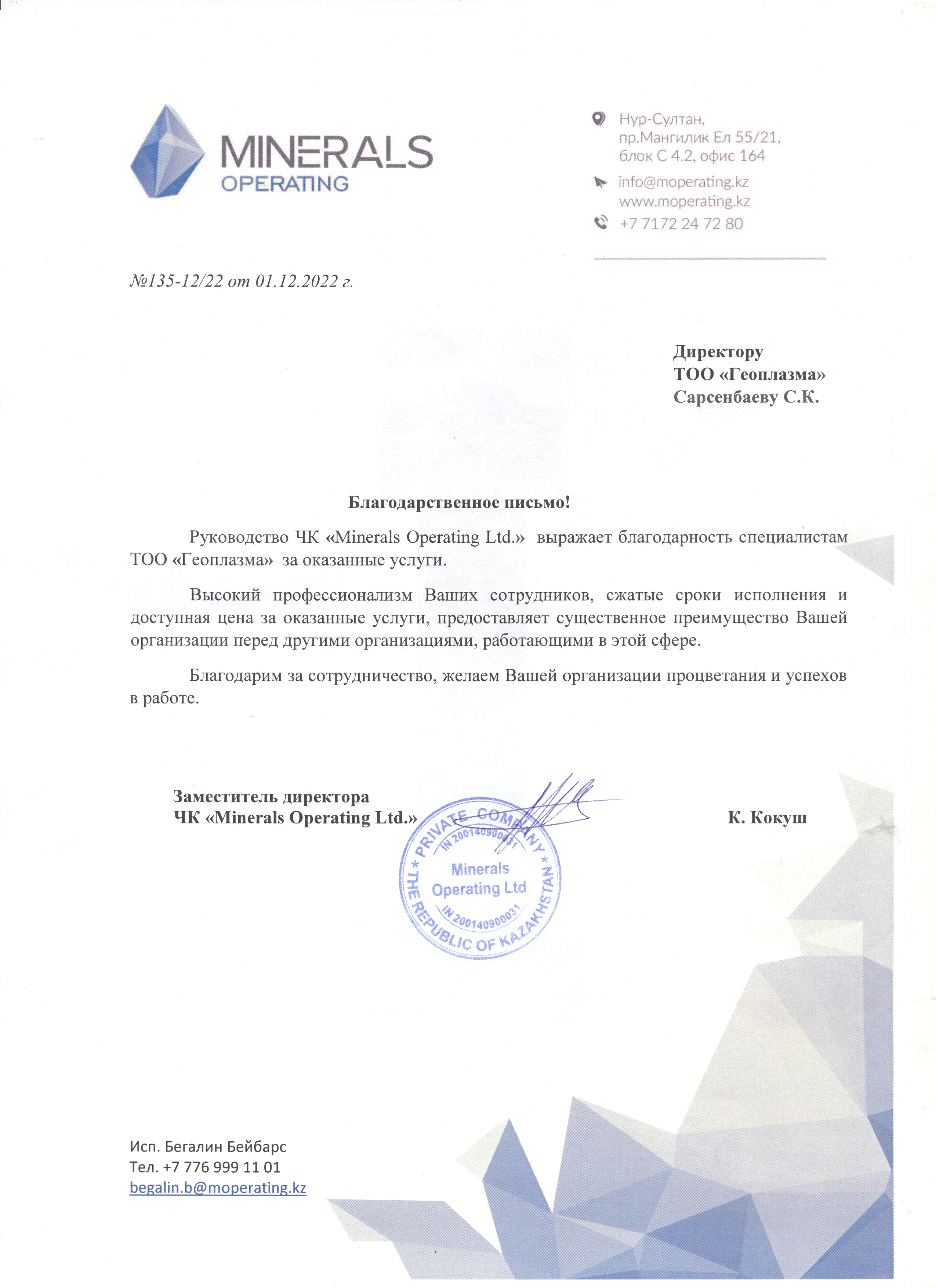 ---
Friday, 11 November, 2022
ERG Recycling Letter of Gratitude
---
Thursday, 20 October, 2022
Geoplazma LLP employees in cooperation with geologists from AktyubNIGRI regional geological research institute organized a geological tour around the Or-Ilek Highland and Akyubinsk Cis-Urals for our foreign partners from KPO (Karachaganak Petroleum Operating B.V.).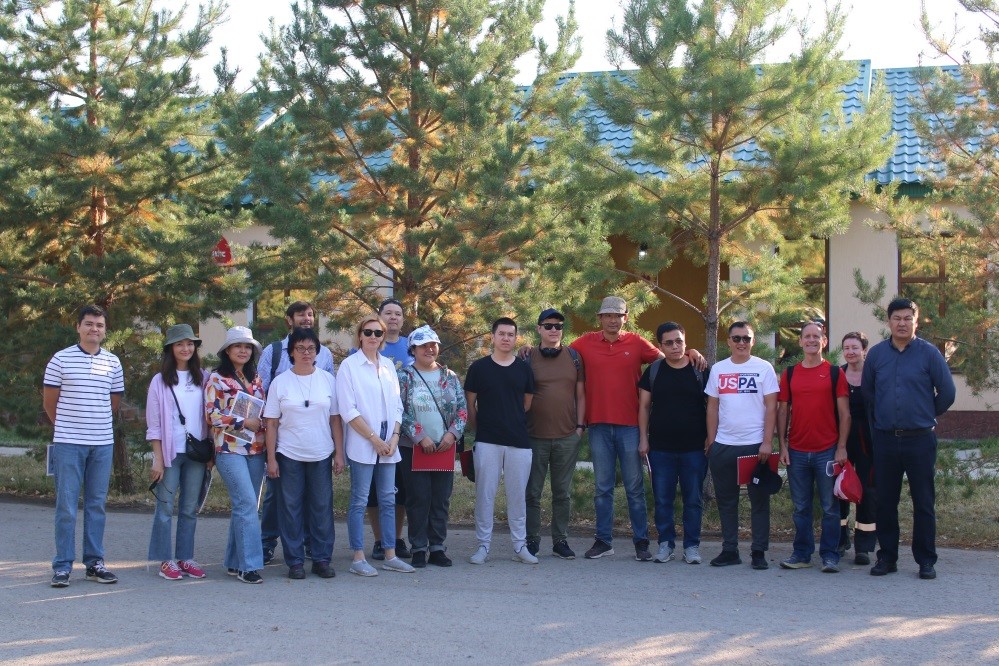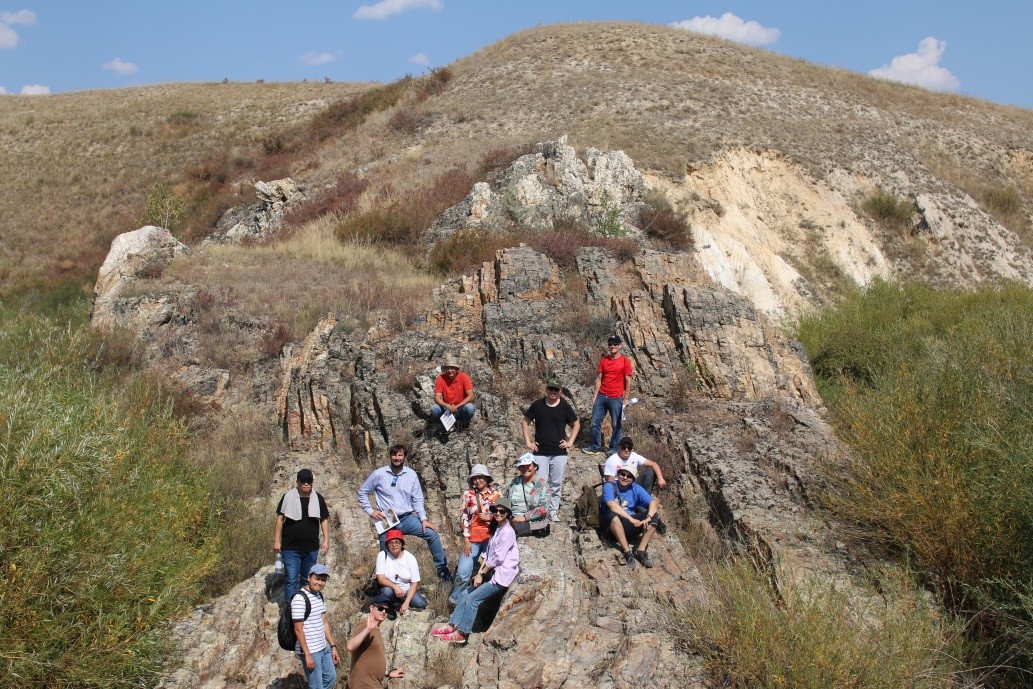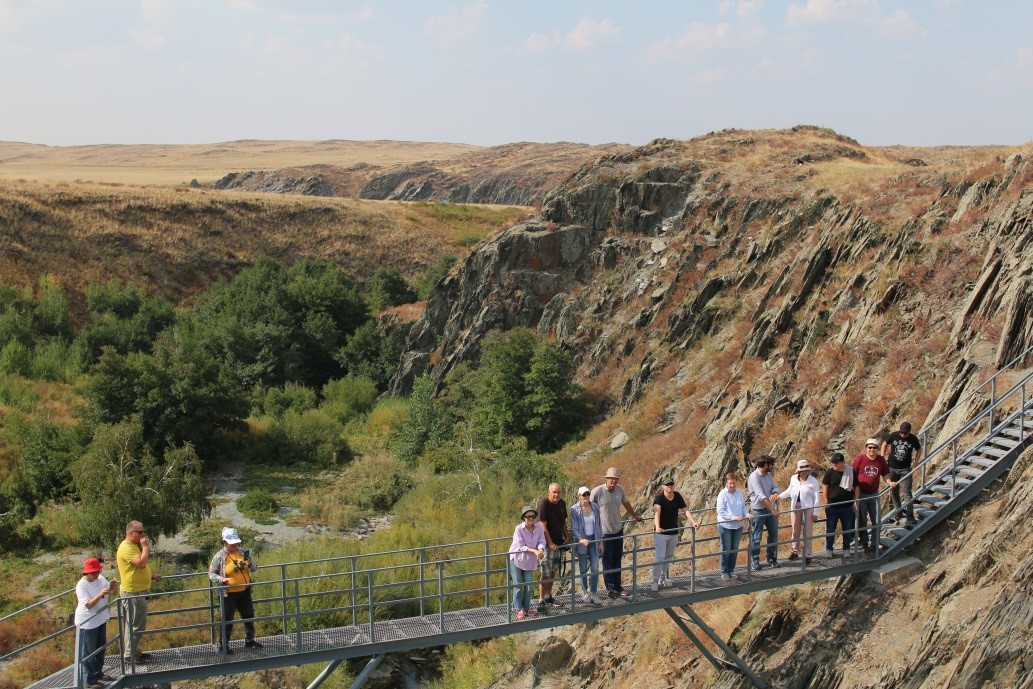 ---
Geoplazma LLP provides geological and mine surveying services for lost and decommissioned and substandard chrome ore from the DGOK dumps under the contract with ERG Recycling LLP.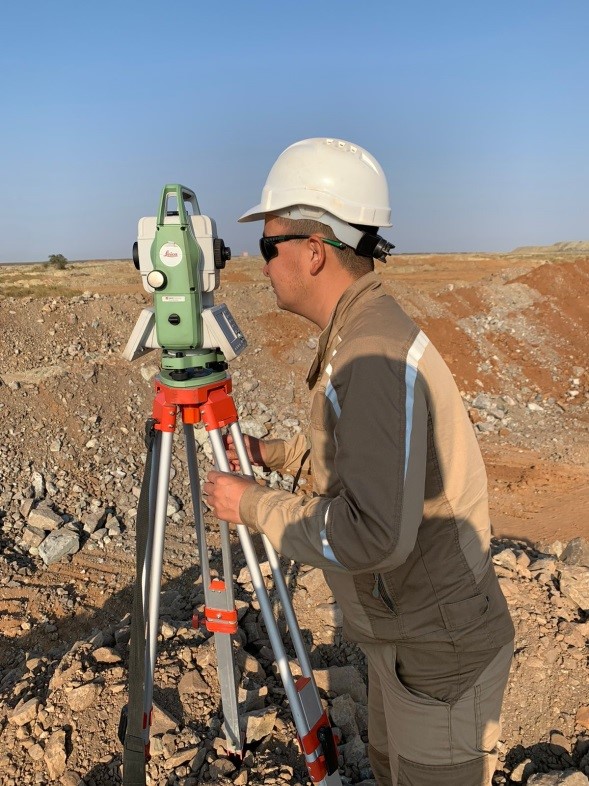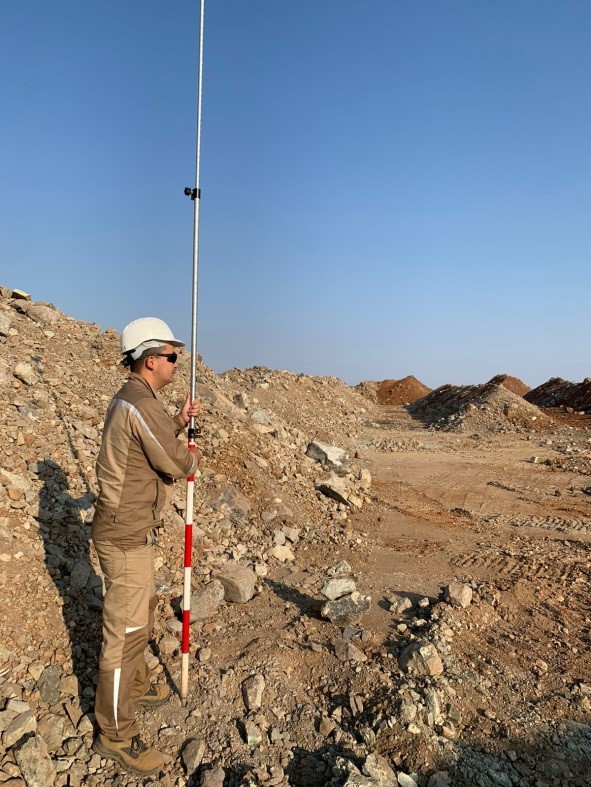 The work is carried out at the dump of chrome ore 'Obyedinenny', which is no longer in operation. During the first year of operations in 2021 we extracted 165kt of chrome ore and sent it to the plant.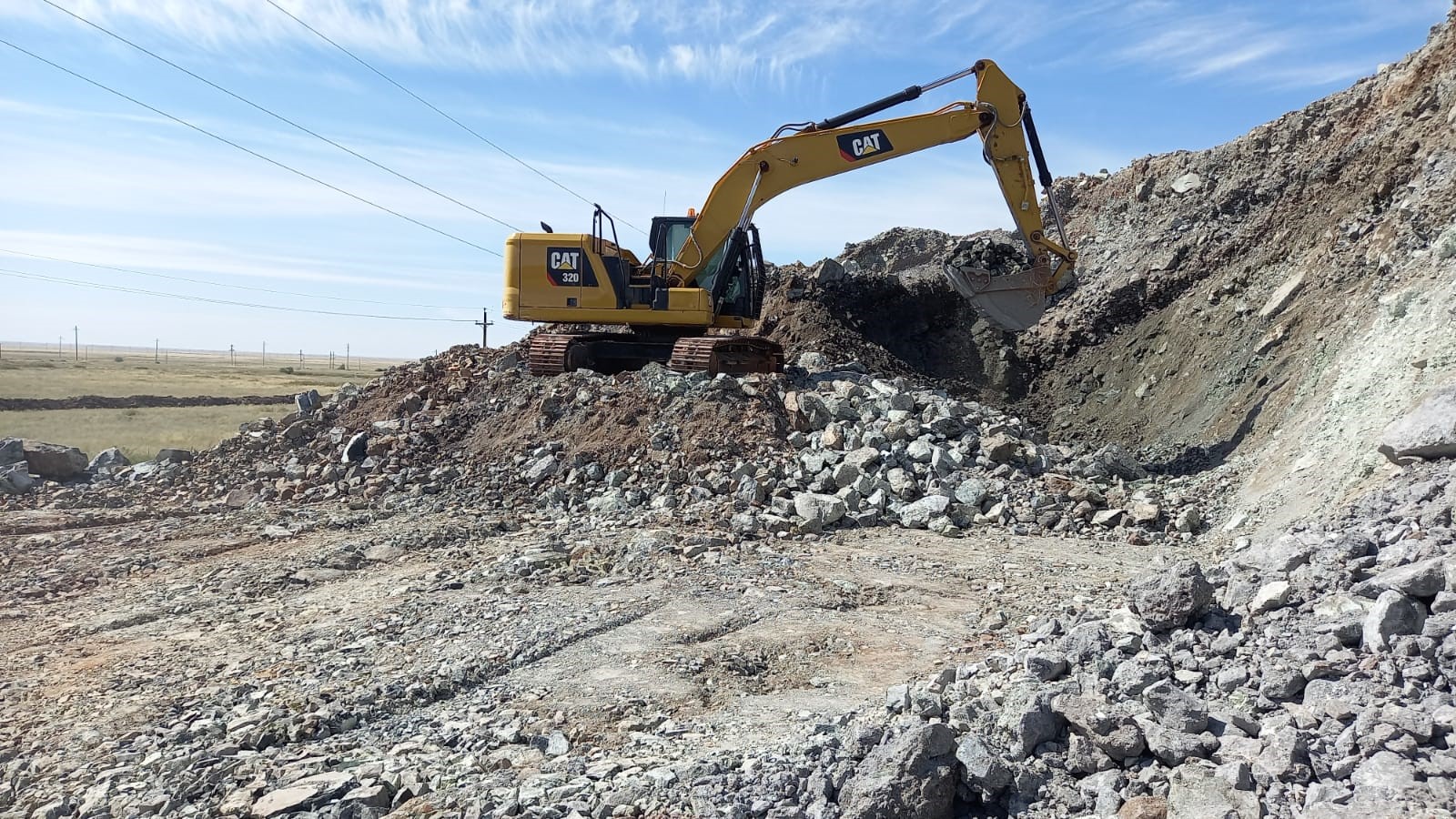 Over 2022, Geoplazma LLP carried out additional exploration and mining of the 'Obyedinenny' dump, this year 260 thousand tons of chrome ore were extracted.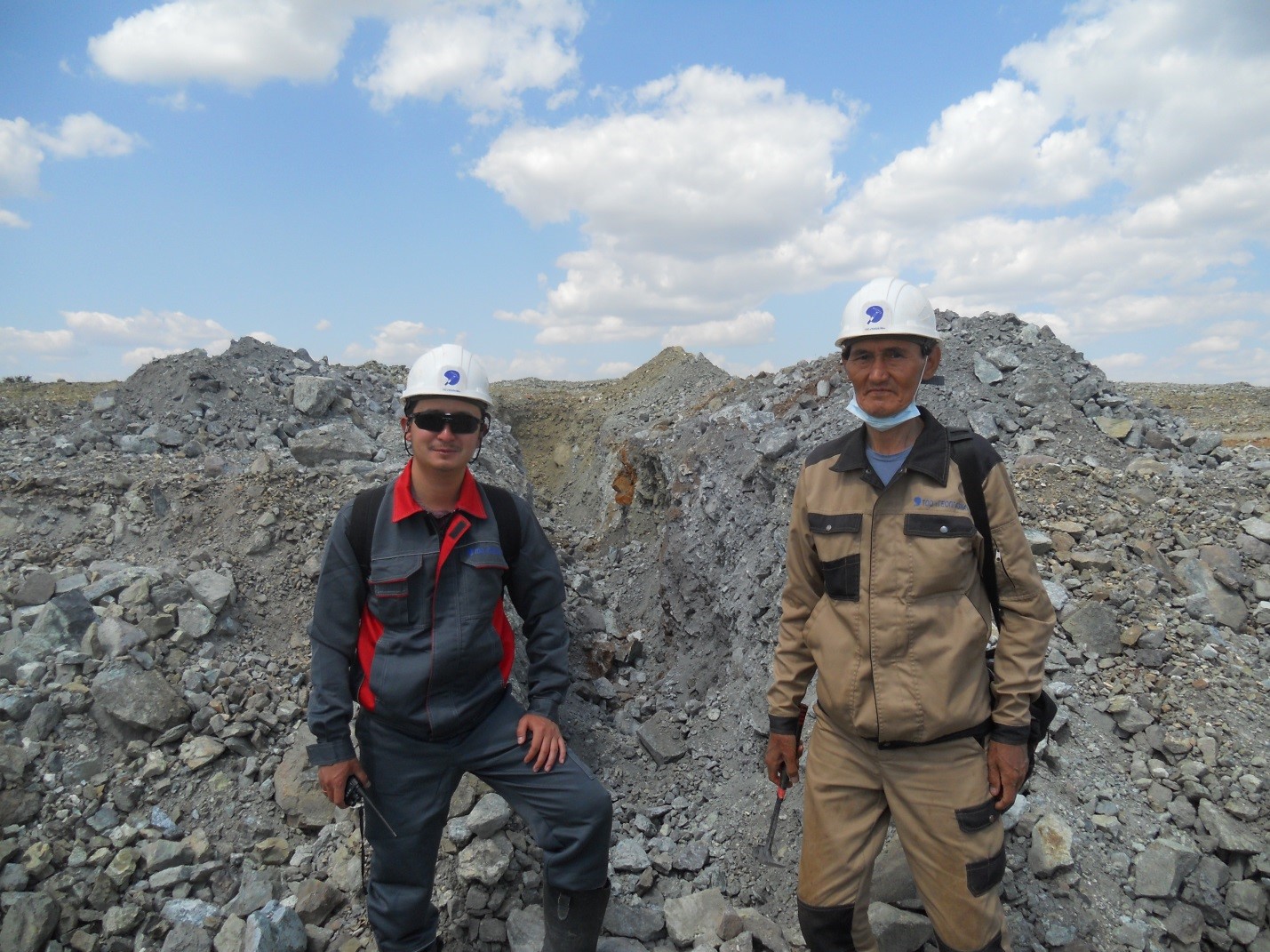 Simultaneously, the second team explored two dumps of DGOK, ('Geofizichesky VI', 'Yuzhny' and 'Poiskovy').
---
Geoplazma LLP test laboratory participated in the interlaboratory comparison of copper-zinc ore.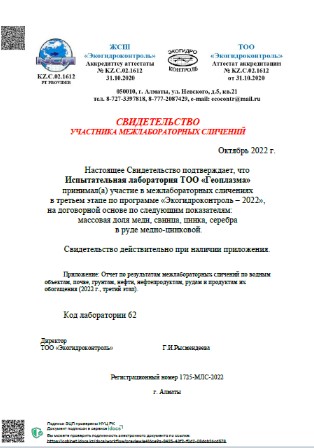 A positive result was achieved.
---
Wednesday, 14 September, 2022
The test laboratory successfully passed the re-accreditation procedure. New accreditation certificate KZ.T.05.E1309 was received
---
Monday, 12 September, 2022
Specialists completed advanced training on 'Estimation of uncertainty of measurement results'
---
Wednesday, 7 September, 2022
Specialists completed advanced training on 'Validation/verification of measurement procedures (calibration procedures) within one laboratory. Metrological traceability'
---
Wednesday, 3 August, 2022
Specialists have completed advanced training on 'General requirements for the competence of testing and calibration laboratories in accordance with GOST ISO / IEC 17025-2019, internal audit (ST RK ISO 19011-2019)'
---